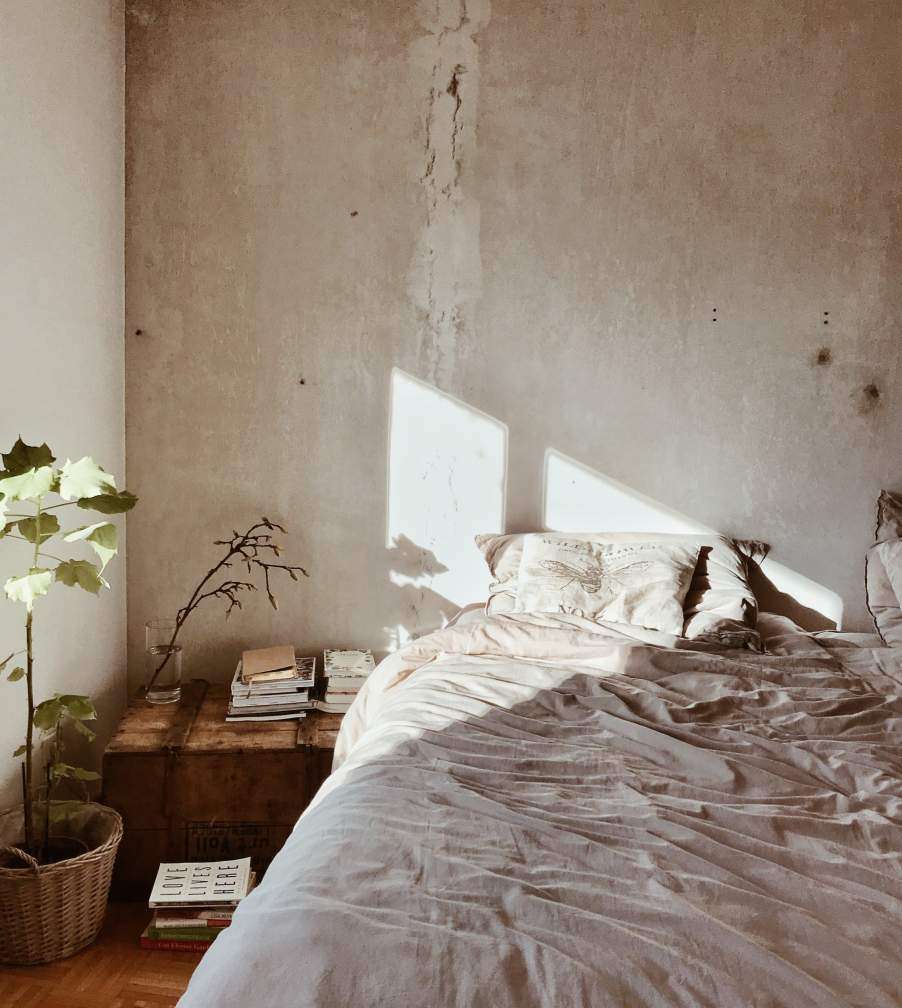 TUTORIALS
How to choose the perfect blinds
Here we give you the most important factors to take into account when choosing roller blinds so that you'll always get it right, no matter what your choice.
A blind roller is more than a simple curtain, it's an important creative element that will help you to decorate your windows and create a pleasant atmosphere in your home.
Playing with the colour, the fabric, and even the measurements, you will lend style to the decor of your home while protecting your furniture and the objects you love most. But first of all, let's explain a couple of basic concepts:
Roller blinds are curtains that roll vertically around a tube; they are the perfect accessory for regulating incoming light and guaranteeing your privacy. They are an excellent solution for most windows, and also keep out harmful rays of sunlight while offering thermal insulation.
They consist of fabric attached to a tube, at either end of which are the mechanisms with the control chain which are, in turn, fixed to the brackets. The tube diameter is defined by the length and width of the blind and is generally 17 mm (small and mini), 25 and 28 mm (standard) or 43 mm (large). The chain, for blinds of up to 2.5 metres in width, has a drop of 1 metre to meet European Child Safety Regulations.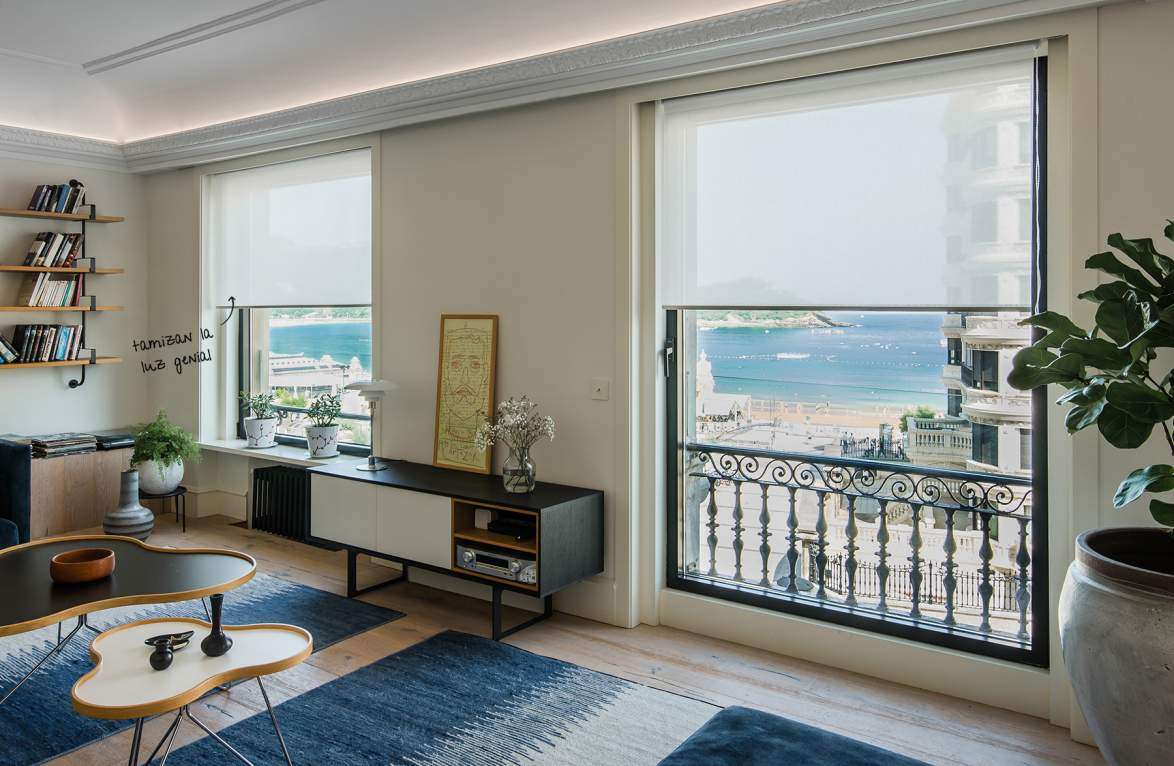 There are two main types of roller blinds, depending on the extent to which they block out the light: blackout and translucent.
Blackout blinds block out the light and are an excellent substitute for Venetian blinds and shutters. They are perfect for bedrooms, multiuse rooms... and are also the ones that offer the best thermal isolation. Their fabric comes with a special coating for total blackout, and you'll find them in plain or textured options in a wide range of colours.
Translucent blinds, on the other hand, as well as decorating your home, regulate the incoming light, without completely blacking it out, while still insulating and lending privacy to the room. It is important to remember that the more light it lets in, the less privacy a blind will give you. If this is your preferred blind, you should choose lightweight and less closely woven fabrics. But if you'd like more privacy, choose the denser fabrics. In all cases you can play with the fabric to create textures, designs and motifs. The options are endless!
In our range of translucent blinds, you will also find screens, made in a fabric which, thanks to its production technique, has pores offering a higher or lower degree of opening, expressed in percentages, where 1% is the lowest value, with a minimum opening, and 10% is the maximum degree of opening. Through these screens you will see whatever is in the brightest light; i.e. during the day you'll see what's outside your home, and at night, the opposite.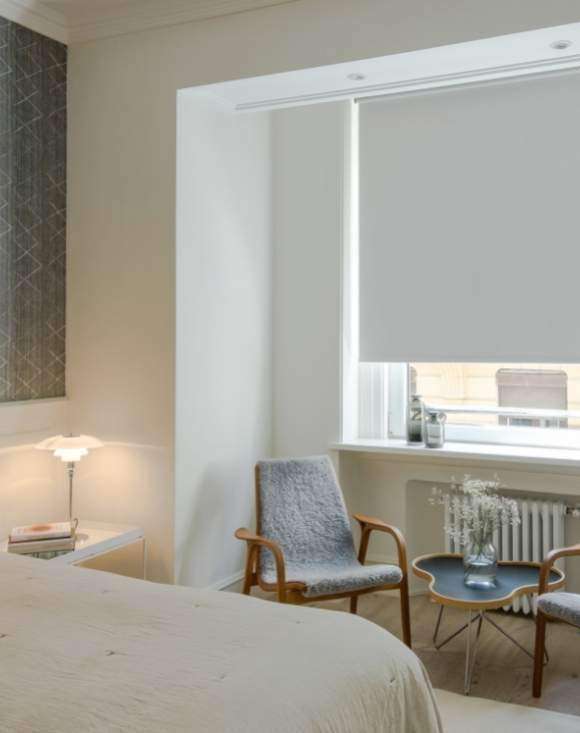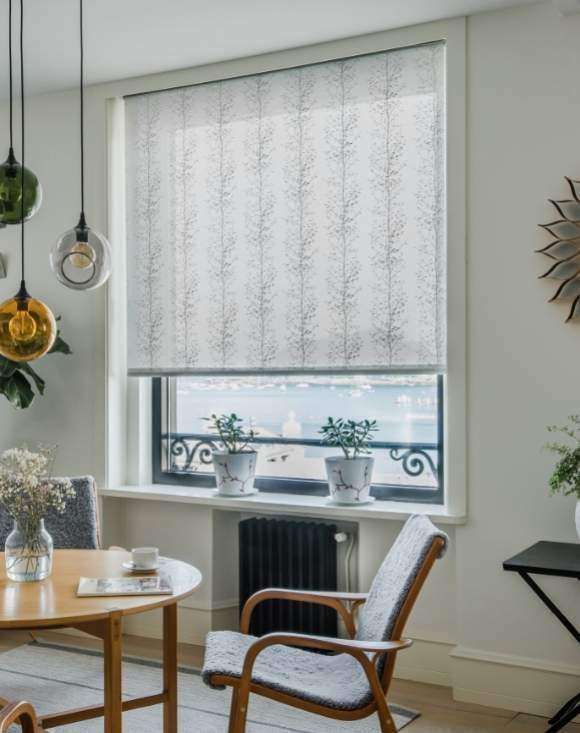 We play with different production techniques to create unique designs to suit your tastes
Our roller blinds and Japanese panels are generally made with 100% polyester fabrics. Within this field there are myriad options, fabric techniques, which we use to offer you an extensive variety of textures, patterns, screens...
All of our fabrics are PVC-free (except for the Basic Screen model) and we take care of every last detail of their production to guarantee that they respect your health. That's why most of our fabrics are made according to the Oeko-Tex Standard 100 certificate.
You can also clean them easily with a damp cloth, helping you to keep them looking just the way they did on their first day.
Small flat, big house, small rooms... What's the best design for me?
The function and design of roller blinds mean that they suit any kind of home.
When you have a small house, the compact nature of roller blinds and the fact that they sit flush against the window means that they take up very little space and become the perfect solution. And if you choose pale shades or colours similar to the walls, the fact that they match and let in more light will make your room look bigger. We also recommend plain designs or discreet patterns so that you can enjoy that feeling of space.
And when size is not an issue, you can also choose more daring designs, such as our patterned options. In this case we recommend choosing designs that won't go out of fashion, with lines, branches, leaves, simple flowers... to give your house a fresh new look! And if you have large windows, try the Japanese panels for a fabulous visual and decorative effect.
What kind of window do you have? Double? With a recess?...
Is it single or double? Does it have a recess? In all cases it's very easy to make the right choice and simple to install.
Usually windows are either single, double or tilt and turn. Here you can hang whatever you want; however, for a more uniform result we recommend choosing a single blind that completely covers the width of the window, fixing it to the ceiling or the wall. And if the blind is also a little wider on either side, you'll completely cover the window and the visual effect will be even more spectacular.
If your window has a recess, here you have an additional option. If you have sufficient space between the window and ceiling of the recess, the most attractive option is to install the roller blind inside it, fixing it to the ceiling or to the wall. To do this you will very probably have to adapt the width of the roller blind, but with this option you'll obtain a cleverly fitted solution where the mechanism or chain will be barely visible. At the end of the day, a perfect result. You can either do it all yourself or head to your nearest Leroy Merlin store, where you'll find an alteration service for our Ansar Deco roller blinds.
When it comes to the length of the roller blinds, the fact that they occupy so little space means that you don't have to cut them. What's more, you can play with this extra length and make your room look bigger by installing the blind on the ceiling.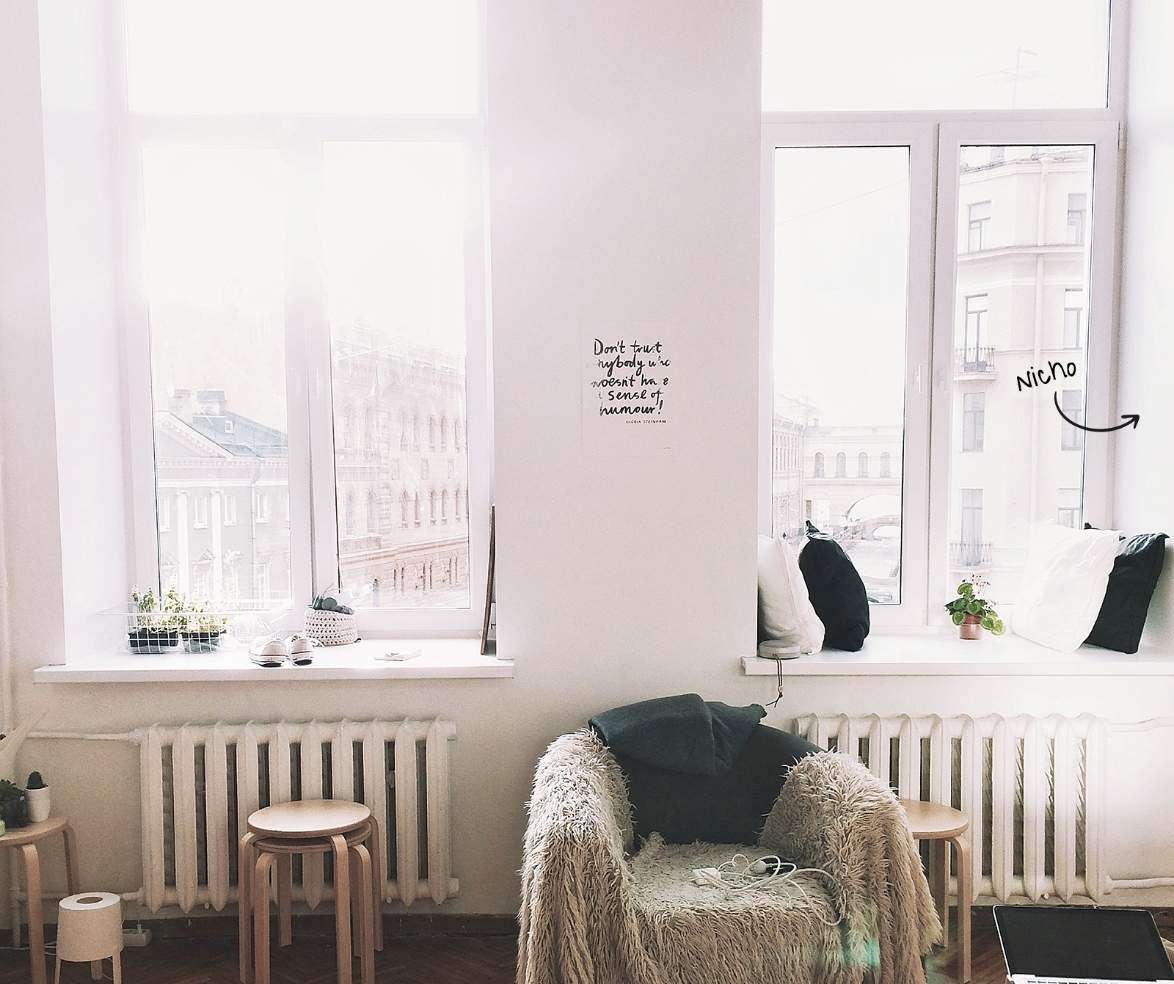 You can also enjoy the roller blinds on large expanses of window. To avoid a result that looks overly fragmented or saturated with mechanisms, we suggest using connections that will also enable you to comfortably adjust the height of all roller blinds with a single chain (diameter 25 or diameter 28).
And if you'd like a little extra convenience, we also offer the possibility of adding a motor to your roller blinds so that you can raise or lower them from the comfort of your sofa.
Another ideal option for large windows are Japanese panels. Coming in longer lengths, these are slightly superimposed vertical curtains which slide back and forth along a horizontal rail, simply and silently. You can also use them to separate spaces and create different atmospheres in a same room.
And that's it, the only thing left to do is to install your blind. But you're probably asking yourself, how? Very easily, in this tutorial we give you a step by step explanation of how to do it.
Summing up, carefully study the space where you intend to install your roller blind, measure the width, check for obstructions and find the accessory that suits it best. Once you have all of this information, decide whether you want to block or regulate the light (blackout or translucent). If you choose a blackout option, the only thing left to do is to choose the design: plain or textured. And if it's translucent, decide how much light or privacy you want in order to establish the fabric that suits you best, and simply choose your favourite design! Important factors here are the size of the room, the colours, the motif... However, although we've given you our tips, don't forget that nothing is written in stone when it comes to taste. At the end of the day, just be yourself and create your home.